It would become a call to action to give Nature a break by abstaining from using single-use throwaway plastics, and a celebration of positive steps to eliminate plastic waste.
Plastic pollution is not bound to any nation. Tiny pieces of plastic have been found in the highest mountains and the deepest oceans. It's consumed by all life on our planet and passed through the food chain. Our waterways and water fountains contain plastic particles that we consume on a daily basis. The severity of digesting these bits has yet to be determined but hormone disruption in humans is a proven danger, and as for wildlife, they are choking on the contents.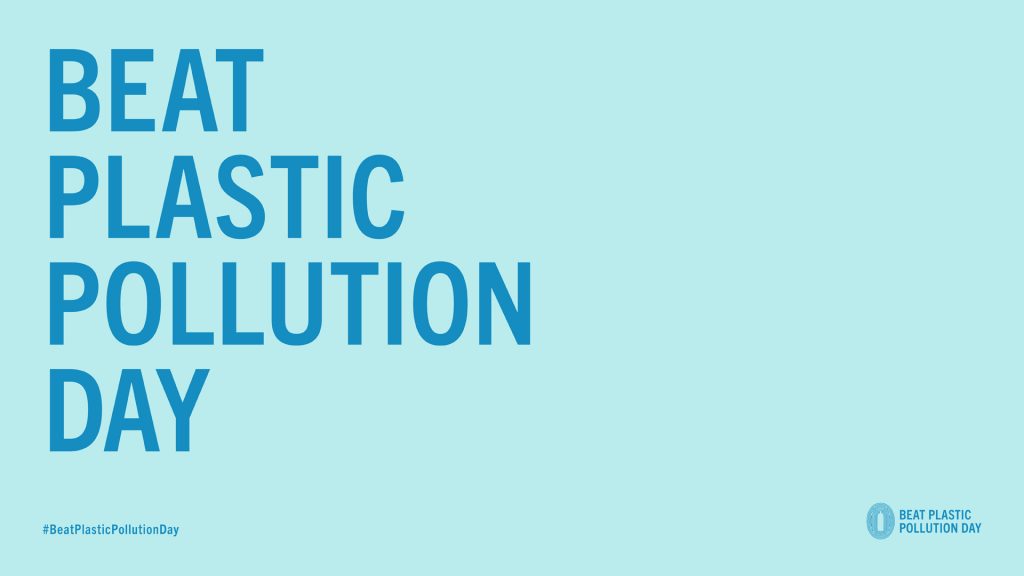 The majority of it comes from packaging. We are obsessed with packaging. It accounts for 40% of plastic production or 161 million tonnes a year. From e-commerce deliveries to retail shelves there is layer after layer of protective, and most often unrecyclable, plastics or hybrid materials. These are one-time use, like a plastic water bottle or bubble wrap. We are using materials that take thousands of years to breakdown, that have amazing structural qualities, and we're tossing them into the bin, wasting their potential and damaging Nature and ourselves.
There has been an ongoing blame game over who should bear the burden of our plastic problem. Is it the people who make plastic, the companies that use it, the consumers that buy it, or local government's failure to control it? We've put the most pressure and direct responsibility on recycling programs, which fall into the hands of townships, cities, and private waste companies. The effectiveness of these efforts varies. The United States has a 9% recycling rate while it offloads waste to developing nations. Now China and other countries are pushing back, taking the system to the brink of collapse. Recycling while important does nothing to slow the explosion of growth in demand for throwaway plastics. That's a problem for which we all must share responsibility.
Over the last couple of years, there has been an emerging groundswell of awareness around the danger plastics pose to humans and Nature. A lot of attention has focused on our oceans. Voices from the fashion industry, leaders of government, celebrities, non-profit activists and marine scientists are all sounding the alarm. At the last G7 Summit in Biarritz, over 150 brands joined a "Fashion Pact" put forth by French President, Emmanuel Macron. In it, they made environmental commitments for 2050 like achieving zero greenhouse gas emissions. In 2018, United Nations Environment themed World Environment Day: Beat Plastic Pollution, and worked with India on educational programming for wide distribution. Bans on disposable plastic bags and polystyrene to-go containers are gaining popularity after being implemented in a growing number of countries.
One of the biggest challenges we face, as with so many environmental issues, is the out of sight, out of mind problem. We have to keep the conversation going in order to keep the momentum that so many have worked hard to initiate. One day a year dedicated to Beating Plastic Pollution won't solve the problem, but it will help elevate the dire state of things and encourage action that would give Nature a break by reducing the flow of throw-away plastics into natural environments where it harms wildlife and eventually us.